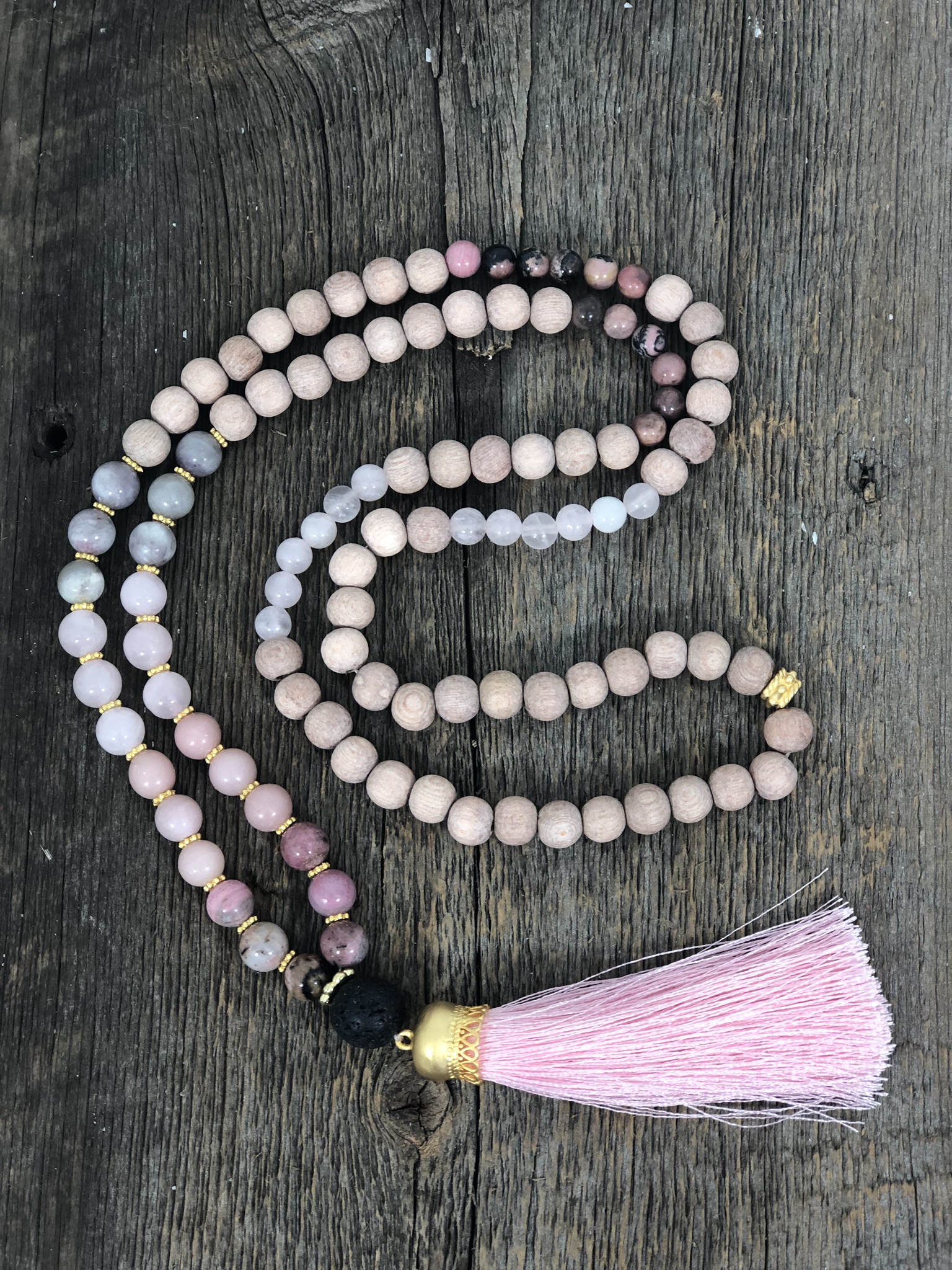 Pure Love Mala
108 Bead Pure Love Mala / Rosewood
Pink opal
Calming the heart to bring a sense of love, peace and hope.
Rhodonite
It is a stone of inner growth as well,
and helps with self-love.
Rose Quartz
Purifies and promotes love,deep inner healing and feelings of peace.
Lava Stone Guru
Emotional- Since lava is known for its grounding qualities, it's wonderful for calming the emotions.
Spiritual- Lava stones are fantastic for stabilizing and grounding the root chakra. This is because of the strong connection to the earth and its creation within the center of Earth.
Place essential oil on it,

Rosewood
Is a protective wood, also known for healing.
sold out